AQTr : The key to becoming a flagger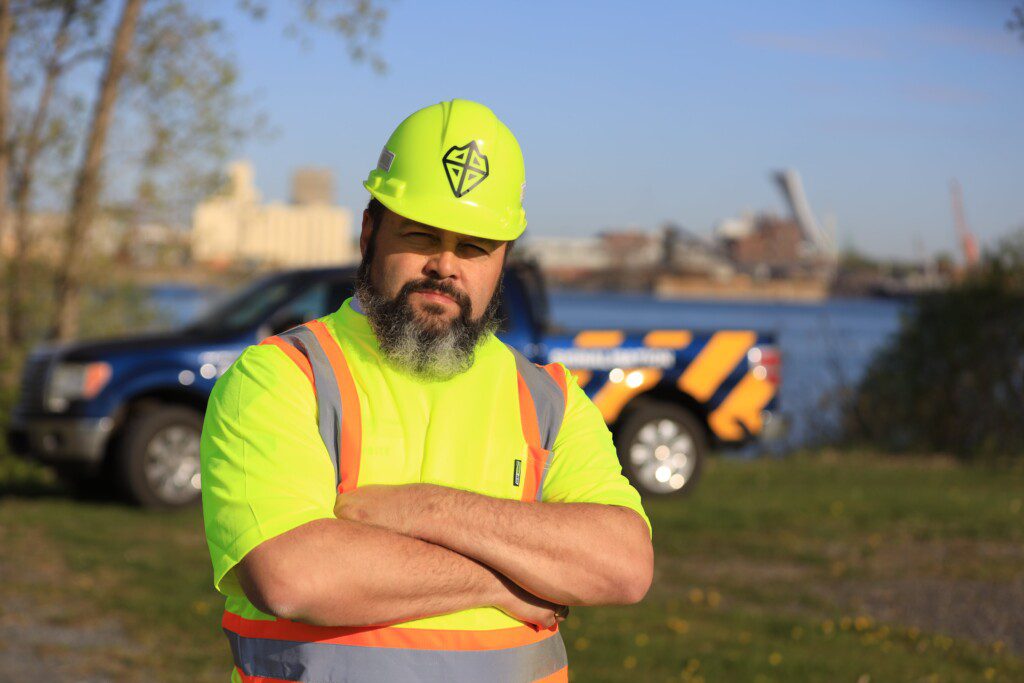 As we saw in the article "How to become a flagger person in Quebec ?", it is imperative to have a certificate issued by the AQTr to be able to practice the profession of flag person.
In this article, we will go into more detail on what the AQTr is and the training it offers to become a flag person.
A bit of history
The AQTr, the Quebec Transportation Association was founded in 1964 by Josef Hode Keyser, Jean Granger, Émeric Léonard, Frank Mascolo and Abraham Klein with the objective of teaching the population about civil engineering practices.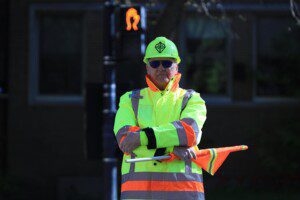 Indeed, the 1960s marked the expansion of the road sector in Quebec. Numerous construction sites began to appear, particularly in the road sector (highways, intersections, expressways, etc.). Thus, many companies in the road construction sector were created to respond to this growth.
It was then essential to train the inhabitants of Quebec.
Since its creation in 1964, the AQTr has focused on carrying out adaptive knowledge sharing activities to meet the needs of the transportation industry. Over the years, the association has broadened its fields of interest in response to current issues: freight transportation, environment, development, winter snow removal, road safety, traffic lights, intelligent transportation systems, local public transit, alternative financing, all of these topics will allow the creation of a committee where experts can easily exchange. Today, all these committees are called Expertise Tables.
 What is the purpose of AQTr?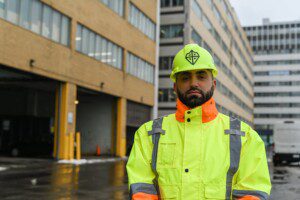 Finally, what is the purpose of the AQtr? The AQTr allows, as mentioned above, to ensure the proper functioning of the road sector professions, as well as the proper training of these actors.
It delivers certifications, following training, allowing its holders to work in different transport sectors and thus, to have access to the desired positions in these sectors.
How to obtain the AQTr?
The AQTr encompasses many training courses. This will allow you to move towards the path you want to take with more precision.
Thus, the proposed training courses are divided into 3 different sections: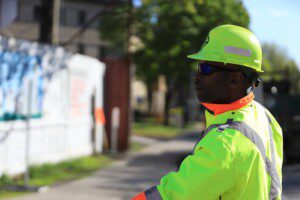 Signage for road work sites. This training is intended for people wishing to work in traffic maintenance and roadworks signalling.
Infrastructure and environment. Here, training focused on communications between stakeholders working on construction sites and on the planning of infrastructure work.
Pavement management. These courses cover the design and maintenance of pavements. They allow participants to better understand the characteristics of the different types of asphalt, their construction and maintenance, and to learn how to use control methods such as thermography.
For more information on these courses, including the various rates, we encourage you to visit the AQTr website.
Finally, if you are interested in a signaling position at XGuard, please visit our career page !
See you soon at XGuard!